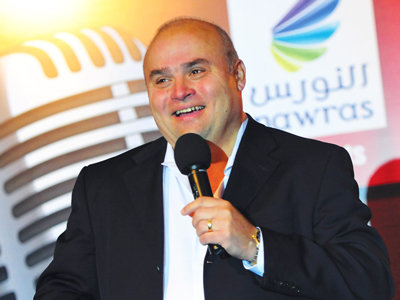 Simon B. Cotter is an award winning corporate comedian, emcee, and keynote presenter with over 25  years experience working for a wide range of corporate clients and industries. Simon brings a level of experience and expertise to your event other comedians simply do not possess.
"Simon Cotter was exactly what we needed to make this a very special occasion and one evening that will not soon be forgotten. He was wonderfully entertaining and funny."

– Sally Roberts, The Co-Operators
Whether it's a corporate retreat, an educational seminar, or a national conference, Simon B. Cotter will not disappoint. His popularity with corporations and associations is due in part, to his rejection of going for the cheap laugh based on vulgarity, race, or gender. Instead he's a storyteller delighting audiences with his razor sharp wit and unique perception of life's day to day events, and many absurdities. Simon writes his own material, choosing from a vast repertoire of original jokes and anecdotes and he always creates a few just for the occasion.
"Simon was fantastic. He successfully tailored his talk to our group. He obviously had done his homework on our company and therefore his talk did not appear to be simply 'off the shelf'. A very memorable and funny evening. A bunch of tax accountants is a tough audience but he won us over. "

– Jane Botsford, PriceWaterhouseCoopers
Simon has performed and toured worldwide including: Hong Kong, Germany, China, Sweden, The U.K., India, Holland, Jamaica, Egypt, The United Arab Emirates, South Africa and all over North America. Winner of multiple awards including "Canada's Comedian of the Year" award, Cotter's has received rave reviews from everywhere he's been. Simon's comedic talents have been featured on The Comedy Network, the BBC, CBC, CTV and he's performed a number of times on an "Evening at the Improv," and is a favourite at the world's largest international comedy festival " The Just for Laughs Festival" in Montreal.
Whatever type of event you have, Simon B. Cotter is guaranteed to deliver an incredibly funny, original performance that will engage any audience type.